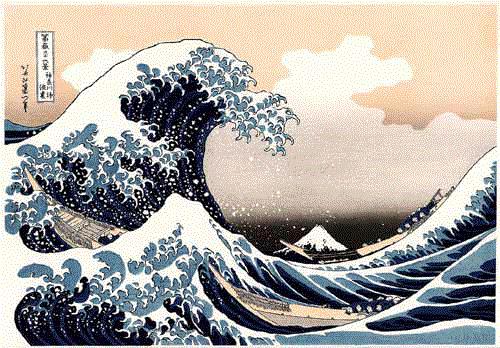 IF ONLY WE'D RUN IN THE OTHER DIRECTION...

The sea has stopped.

Or was it the moon? Is the earth still turning?

Now the sand ripples, the pebbles rear up in terrifying waves, high above our heads seaweed dangles in Hokusai tendrils... and we take to the sea.

In what was once the surf, we try to look on the bright side: At least we understand now how the desert began, says one - but we push her off her pedalo: she needs to understand that there are certain things you just don't say when you're the only one who isn't up to her neck in it.

Just saying, we hear, much later, quietly. I was just saying, that's all. We know, we say, and in the dark we huddle all together... And we wait for the end.